Konkus Corporation
Knowledge you can trust!
Knowledge, experience, commitment and accountability make up the foundation of our philosophy and our success. Innovation has always meant creating new strengths, while maintaining our fundamental values that distinguish our company's projects and client relationships.
Professional and Experienced
Bridge and Highway Construction
To date, Konkus Corp. has worked on more than 50 projects in New Jersey. Quite often, it is previous onsite experience with the project, and/or its infrastructure, that can help to avoid potential problems in the life of the project.
High Quality Standards
Honesty, Safety and Integrity
Our mission is to perform our trade with the utmost perfection; from high quality standards to our emphasis on honesty, all without jeopardizing our strong safety principles. We recognize that no phase of our operation is more important than accident prevention.
Konkus Corporation is a New Jersey based construction firm specializing in bridge and highway construction markets throughout the region.
We strive for excellence as a top-notch contractor and business leader in civil construction, always focusing on our commitment to safety.
Highway & Road
Konkus Corp. offers concrete work, milling, grading and paving performed by qualified and experienced workers possessing extraordinary skill.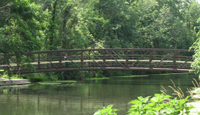 Bridges
Big or small, Konkus Corp. designs, constructs, repairs, and maintains bridges throughout New Jersey. Unmatched expertise and delivery.
Site Work
Full spectrum of services including total land development ranging from mass earth work to detailed landscaping.
Konkus Corporation
60 Old Camplain Road
Hillsborough, NJ 08844